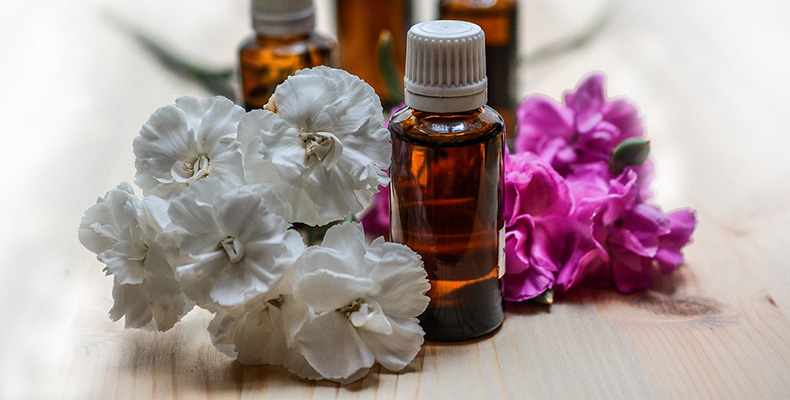 Course objectives
The training program aims at creating a new professional approach through Olfactory Sensory Marketing as a professional and efficient personal communication tool.
The course aims to exploit the olfactory sensations to create an environment leaving a great impression, able to capture and involve people. This is a new way of relating to customers and users in general. Olfactory marketing through aromachology, allows to transform spaces from places of passage or sale to points of permanence, where people spend part of their time and where they would like to feel at ease, so as to desire to come back in the future or easily stop.
MODE
Duration: 24 hours divided in 6 modules of 4 hours each
Lecturer: Paola De Benedetti – Naturopath, Posturologist, Kinesiologist, CSEN Teacher – GPR Global Postural Reprogramming Method –Raggi Method on Pancafit – Health coach
At the end of the course will be released a certificate accredited by the region Liguria.
PROGRAMME
It is divided into modules that introduce to aromachology and the observation of smell as an organ of sensory transmission and of absolute prominence in the perception of spaces.
MODULE 1 (theory): 6 hours.
The importance of smell in the reproduction of species, "the archetypal odours" of olfactory language.
What are essential oils and quality criteria. Historical notes of aromachology.
Introduction to the limbic system. The 5 organs of sense and their involvement in the architecture of smell
Room scents suitable for different spaces; home, office, children's rooms, shops,
aroma spa
MODULE 2 (theory): 8 hours.
Basics of classification of aromas according to Rene Gattefossé, notes or frequencies
Potential emotional impact and the relaxing effects of aromas in the art of receiving
Techniques of use and body application of aromas over time.
Cosmetic characteristics of essential oils in body treatments.
Aromachology at work and its use as a tool to fidelize clients, an opportunity to strengthen professional identity and increase perceived value.
Relationship between psyche and scent.
MODULE 3 (pratice): 4 hours
Olfactory experiential path
Effects of aromachology in the art of receiving
Sensory approach to induce relaxation through the use of colours and scents that promote mood and concentration
Creation of olfactory marketing solutions specifically created for working environment
MODULE 4 (practice):
Essential oils and Mindfulness, aromas that facilitate relaxation
Essential oils for body wellness and their proper use in wet areas (sauna, steam bath, massage, relaxation,)
Exercises and development of sensory protocols.
Final learning test
Info:
Tel: 0102470546 / 3271466019
Mail: segreteria@lykeion.it